Coupled nitrogen and metabolism fluxes in Western streams


Streams in Wyoming tend to have more nitrogen fixing bacteria than streams in nitrate rich streams like mountain streams in urban regions. I am studying the rates of nitrogen fixation in streams relative to environmental parameters like stream nitrate concentration and stream metabolism rates to see how nitrogen fixation contributes to stream biogeochemical cycles. And in the high nitrate concentration streams, I am estimating denitrification fluxes relative to oxygen respiration.

Research presented: Association for the Sciences of Limnology and Oceanography, Society for Freshwater Science

Using argon to measure stream gas exchange

As an extension of an undergraduate research project, I am quantifying the benefits of using argon instead of sulfur hexafluoride to measure stream gas exchange.

Research presented: Association for the Sciences of Limnology and Oceanography, Society for Freshwater Science

Undergraduate mentored: Ina Goodman

Peer-reviewed publication:

Hall Jr., R. O. and

Madinger, H. L.

2018

.

Use of argon to measure gas exchange in turbulent mountain streams.

Biogeosciences

. 5:

3085-3092.

https://www.biogeosciences.net/15/3085/2018/
Biogeochemistry of biofilms in Devils Hole, NV


I investigated the biogeochemical changes to Devils Hole, Nevada where an increasing proportion of the biofilm is composed of sulfur reducing bacteria Beggiatoa and cyanobacteria rather than filamentous green algae.

Peer-reviewed publication:
Madinger, H.L., M.J. Bernot, K.P. Wilson, and J.A. Goldstein. 2016. Biogeochemistry and nutrient limitation of microbial biofilms in Devils Hole, Nevada. Western North American Naturalist 76:53-71.

---
Coupled biogeochemical cycles of the Laramie River

We are investigating the effects of nitrate pollution from Laramie, WY on the denitrification and respiration rates of sediments in the Laramie River Watershed. Additionally, using water samples we will analyze the source of the nitrate pollution using nitrate stable isotopic analysis.

Undergraduate mentored: Kara Wise and Ariel Gjovig

Powered by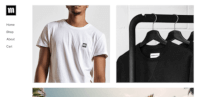 Create your own unique website with customizable templates.